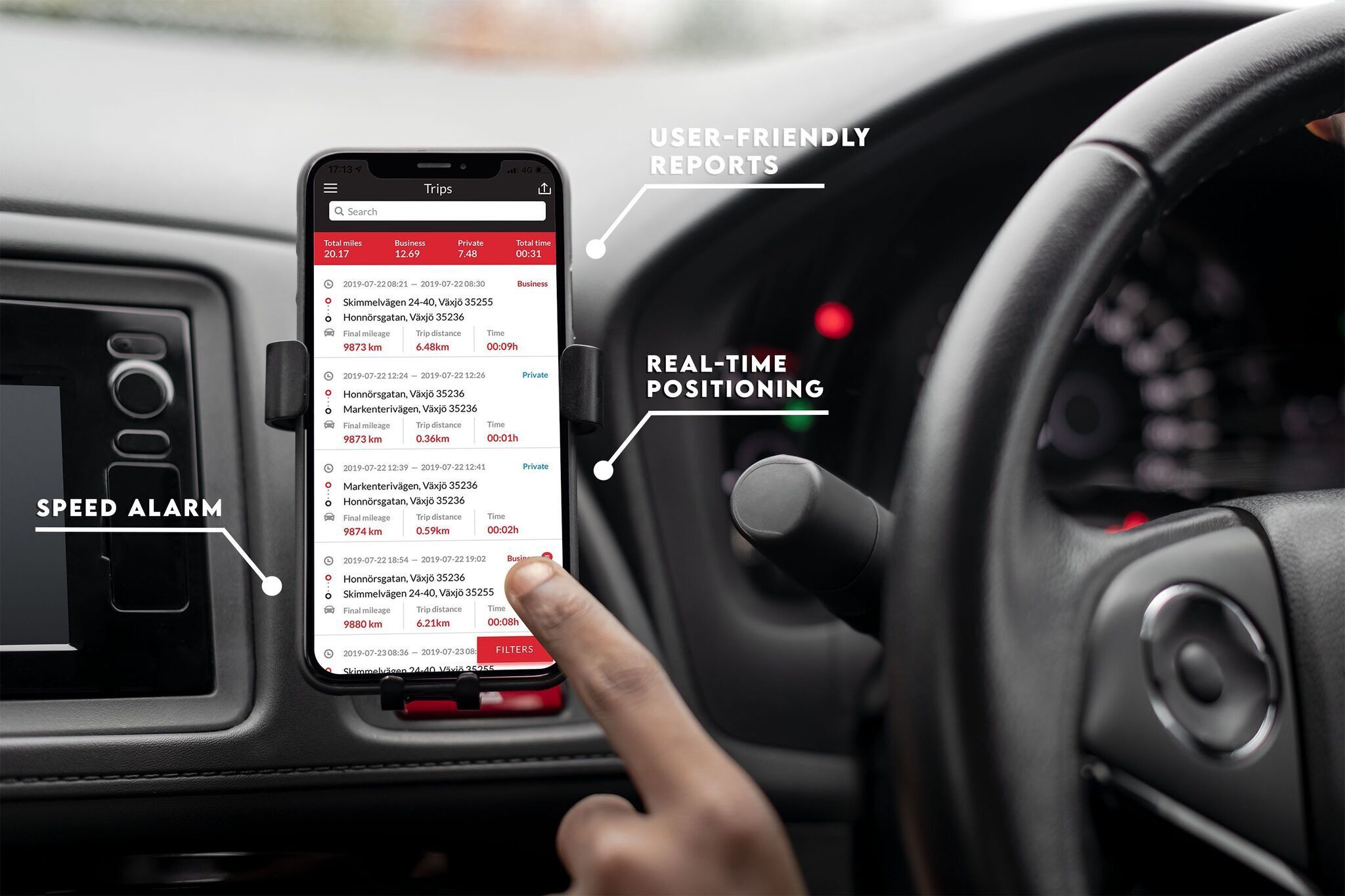 Before many people spent unnecessary time manually writing driving records, but today there are technologies that make this much smoother and easier. With electronic driving records, anyone can log their driving, whether it is for work or in private. MiniFinder offers a complete and approved electronic driving record, where you as a user can access complete driving data directly in your mobile phone, computer or tablet.
Save money and time with an electronic logbook from MiniFinder
An electronic driving record from MiniFinder facilitates logging of different trips, especially if you use the car both during and after work. The user marks which trip was during working hours and which was private, directly in the app. It also provides the opportunity to view compiled statistics and user-friendly reports, something that facilitates and automates the everyday work of many business owners and employees.
Get access to smart features
MiniFinder offers the vehicle GPS tracker Zepto that can be used together with the electronic logbook and with the MiniFinder GO tracking system. In addition to having access to digital and automatic driving logs, the user can also see positions in real time directly in the tracking system. Zepto is installed directly in the OBD socket and works as a complete theft protection of the vehicle.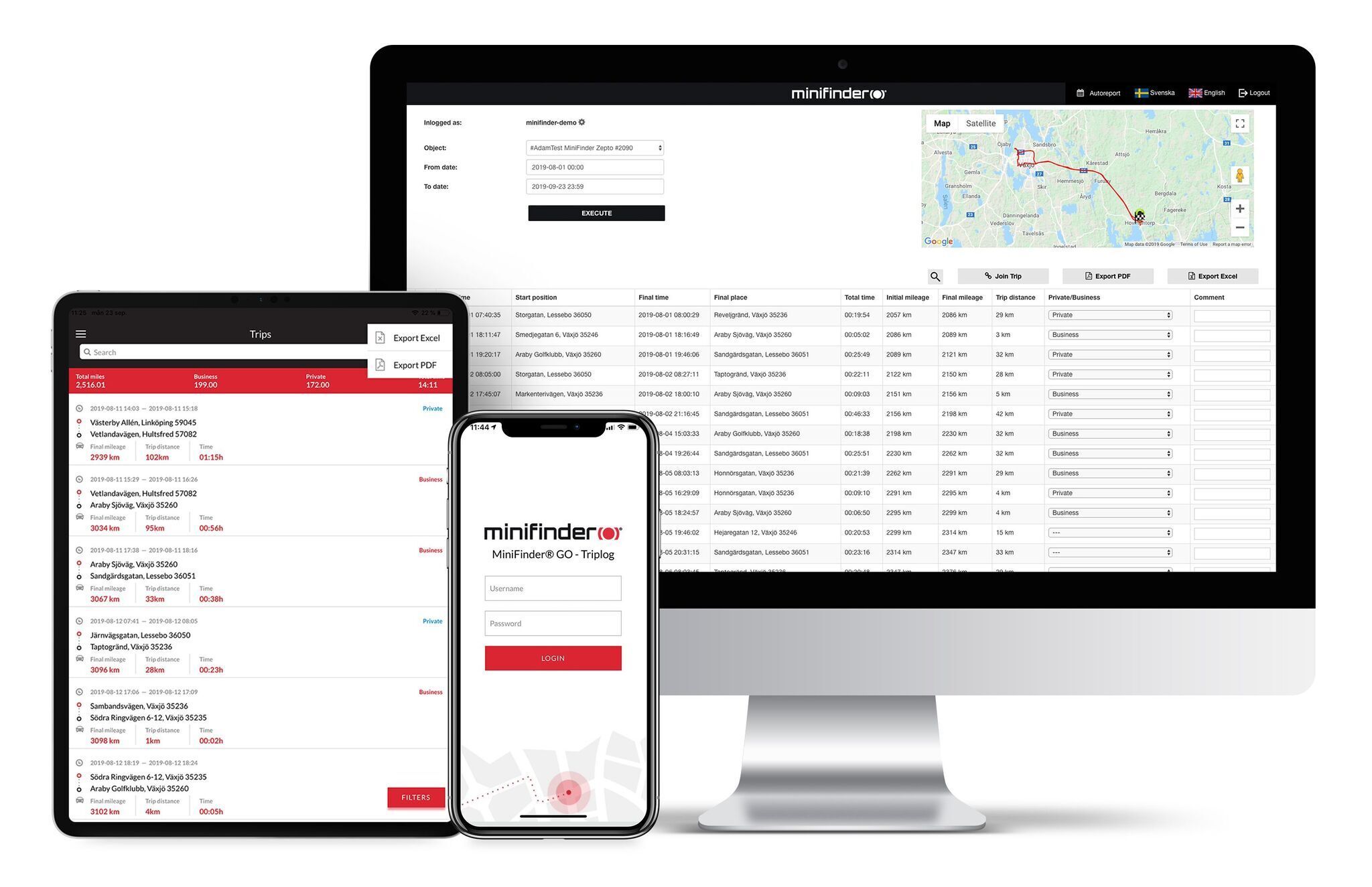 Top three benefits of an Electronic Triplog from MiniFinder:
It gives you as a user time to do other things, as it automates several tasks that have previously been done manually. From logging mileage to seeing correctly compiled statistics, which facilitates payroll administration and invoicing.
Of course, it is approved by the Swedish Tax Agency. This means that you can, among other things, get a lower insurance premium. Zepto also has a built-in tamper alarm, which means you get a notification when someone tries to disassemble it without your knowledge.
It can be applied to several different types of activities. It is suitable for all different types of activities in the automotive industry. From taxi companies, car rental companies or other types of businesses with several vehicles.
Does this sound interesting? Read more about how you can use an electronic driving record here.
Terug naar vorige pagina